Training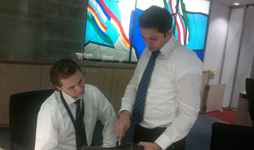 We are a training centre certified by the Chamber of Industry and Commerce and provide safety and security specialists, as well as staff qualified in accordance with Art. 34 of the GewO (German Trade, Commerce and Industry Regulation Act).
Committed and professional staff are the key to our success!
If you are customer focused and value a collegiate working climate, interesting job and excellent promotion prospects, then this is the right place for you.
Send your application to the following address
Emergency hotline / Quality management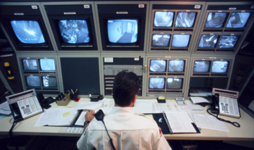 We have our own 24 h emergency hotline and service control centre.

We are certified in accordance with DIN EN ISO 9001 : 2008 and use a quality management system.

The environment, future generations and the careful use of resources is important to us. We have the 14001 Din EN ISO: 2009 certified and use an environmental management system.

We officially support the preventive work of the police trade union.
Welcome to Euro Security GmbH
We are a security company in the Stuttgart area with expectations of high standards for our services. For this reason, quality is always our top priority. As a result, we can identify with every service that we offer you.
Our security services include protection and prevention for public and private institutions, i.e. for companies, authorities as well as private customers and individuals. Our focus is on the organisation, management and support for all the customer's security requirements.
Our customer base is constantly growing due to our quality, reliability and discretion. The trust placed in us by our customers shows that we satisfy our customers' high requirements and impress with customer focused management, systematic security and certified quality.
EURO SECURITY GmbH
Service & Facility Management
Max-Eythstr. 32
72649 Wolfschlugen

Telephone: +49 (0)7022 -9094310
Emergency hotline:
+49 (0)7022 / 252877-0
Mobile: +49 (0)157- 56990798
Fax: +49 (0)7022 – 9094309
Get in touch
Simply contact us so that we can find the best solution for you together.
You can reach us by email or phone.